2016
04.29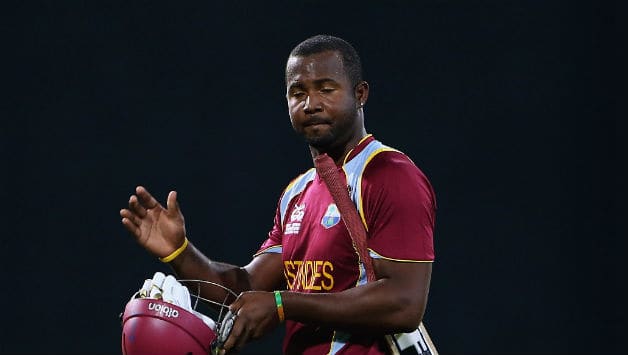 Expecting a monotonous reply, I asked: "Is there something that you regret not achieving in cricket?" The question, designed to draft an end to the conversation, offered a human touch instead.
"Yes, it's just gone," the tone of Dwayne Smith's voice drops with each word that he utters, giving away a poignant cocktail of emotions that he is trying to suppress by avoiding an eye contact. "I really wanted to play the last World Cup," he tells Cricbuzz.
As video clippings of the 'Champion' dance from the Caribbean islands and other parts of the world went viral following West Indies' World Twenty20 win, Smith sat sulking in front of his television set still wondering what wrong he did not to merit a place in the squad. "But what can you do? You can't do nothing about it now. It's gone. I liked that the guys won it. But I'm really really disappointed," he says overcoming the choke in his voice. The very statement turned the mood of the conversation in which Smith was, until then, a proud narrator.
"I'm thinking it was going to be my last World Cup, so I really felt sad and disappointed at not getting selected after knowing that I've the second-most runs in T20 cricket since 2011." He was quite accurate with his numbers, and if purely cricketing reasons are to be argued, there was very little that went against him. In fact, just before the team was selected for the World Cup, he had smashed a couple of half-centuries in four matches, including a Man of the Match innings in the Pakistan Super League final.
He chuckles at the idea of playing another global tournament and says nonchalantly, "I'll say that I don't know. I don't know what the selectors will be thinking, I don't know what will be going on."
Being brought up in a cricketing family at Codrington Hill in St Michael, Barbados, Smith feels cricket was in his genes or that everybody in the West Indies wanted to be a cricketer. Despite having his father Wilbur Bruce playing competitive cricket, it was his uncle who took special interest in getting Smith, the eldest sibling in the family, involved in the game. It was as a five-year-old, that Smith remembers, being taken to watch a cricket match by his uncle.
"My uncle started teaching me how to bowl first. Then he got me to bat. The only thing that I knew at that time was playing cricket…"
Related News