2016
10.03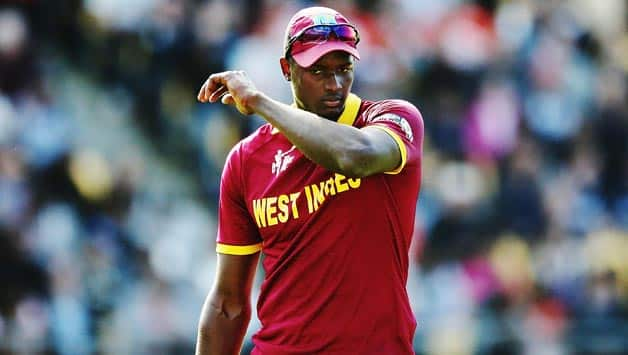 West Indies captain Jason Holder could not but confess that what is happening in West Indies cricket is beyond his control.
After losing two one day matches in the three match ODI series to Pakistan following his team's 3-0 drubbing in the Twenty20 series, Holder commented on the sacking of their coach Phil Simmons just before the tour of UAE. "It's a tough situation. It is not an ideal situation to lose our coach on the day you are coming out to play a series here but it is what it is and beyond my control."
Holder is hoping to do his best as a captain.
"At the end of the day it is my job now to just turn around the guys and get the best out of them in the present circumstances. At the end points (to qualify for the 2019 World Cup) do count but we can only control our performances. It was tough to lose Phil Simmons. Phil, I thought, did a wonderful job with us but at the end again all these are beyond my control."
The disappointment and frustration could be seen on Holder's face — though he tried make it a brave one. When asked about the absence of the top players, he said: "That is a question beyond me at the moment. I was given a squad to go onto the field and to get the best out of them. This is what we have in our present team and this is the present cricketers."
Even in defeat Holder said that he is seeing some positivity. "In this game (on Sunday) our batsmen showed a lot more promise and lot more faith. We were able to able to delay the defeat but we leaked too many boundaries at crucial stages of the innings. Shoaib Malek played an outstanding innings. He put us on some pressure in the middle overs which probably we did not react as well as we would like to do. There are still quite a few positives we can look at. Alzarri Joseph making his debut today, I thought he was pretty outstanding. Kraigg Brathwaite coming into his second game, he showed a lot more promise, a lot more fight. Darren Bravo getting a score as well and Marlon Samuels continuing his good form. So still a few positives to look at. I just think we just need to bring together that one complete game."
Holder then went on to sportingly laud Pakistan's in-form young batsman Babar Azam. "I first saw Babar a couple years ago in Under-19 cricket and he scored a hundred against us there. He's a good player. I felt he played really nicely. He assessed the conditions quite well and he took his time. He was able to take his time in both innings. He had lots of overs to bat and I think credit must go to the way he played. Having said that as I said before, we could tighten up a bit more especially on the boundaries that we leaked and I think once we do that we can make it a lot more competitive."
-gulfnews.com
Related News