2016
03.09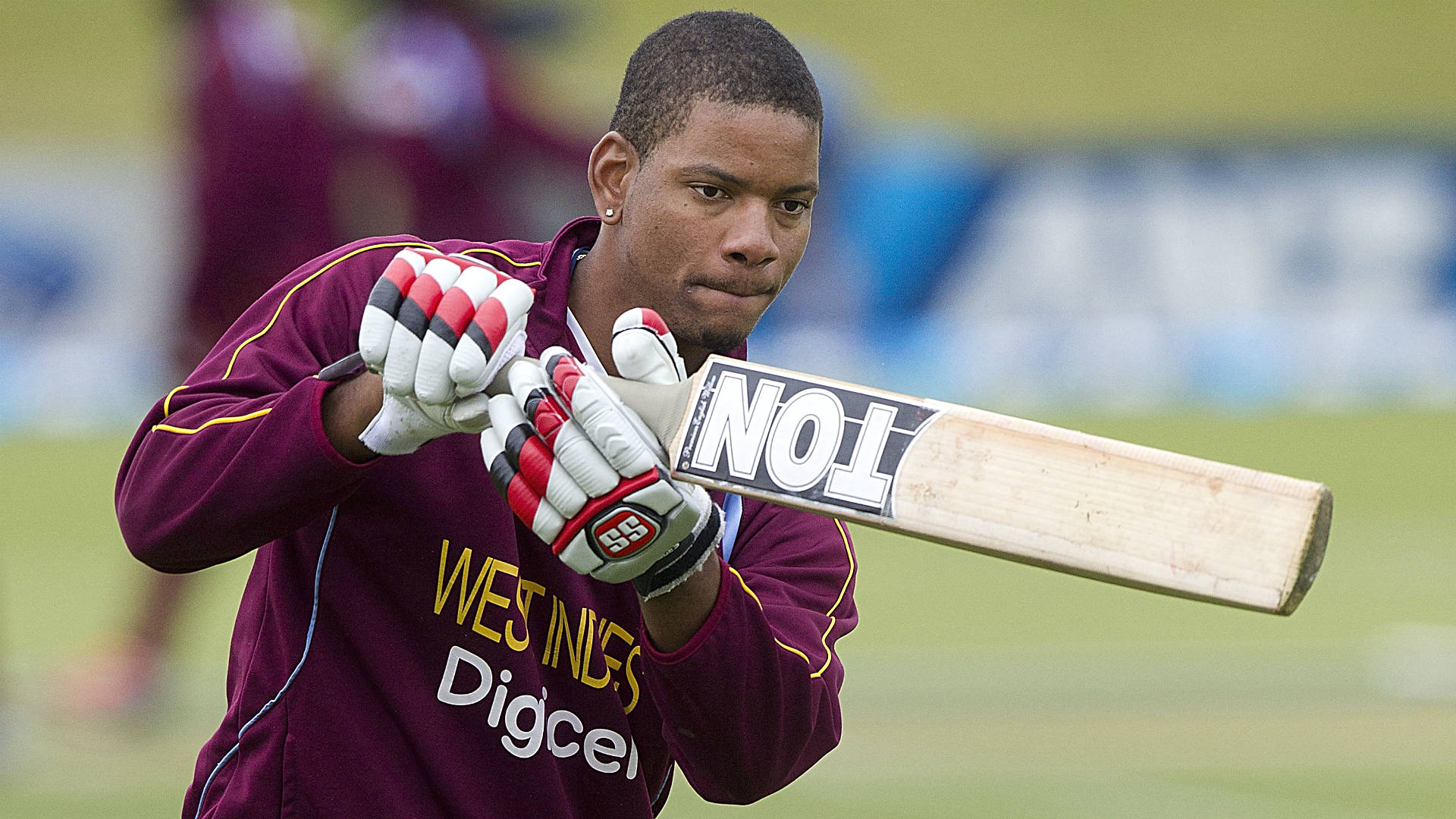 Enigmatic opener Kieran Powell appeared poised to make a dramatic return to first class cricket next weekend, two years after mysteriously bowing out of the regional spotlight.
The left-hander, who has played 21 Tests and 28 One-Day Internationals, has been named in the Leeward Islands Hurricanes 13-man squad which take on leaders and defending champions Guyana Jaguars in the ninth round of the Regional first class championship starting here Friday.
Powell's return is a shocking one especially after reports out of US state of Florida earlier this year said the 26-year-old was actively trying to land a professional baseball contract, after auditioning before 12 Major League Baseball franchises.
However, Leeward Islands Cricket Association chief executive, Richard Berridge, told CMC Sports yesterday that Powell had indicated he was "mentally ready" to return to first class cricket.
"Kieran was always going to come back to cricket. I don't know the exact details but what I do know is that he made himself available to us," Berridge said.
"He said he was ready – mentally ready to return to the game – and therefore the selection panel chose to include him in the squad for the ninth round."
Powell last played a regional first class game in April, 2014 when as captain of the Leewards, he oversaw an innings defeat to Barbados here at the Vivian Richards Cricket Ground.
Two months later, he turned out for West Indies in the opening Test of the three-match series against New Zealand, scoring 28 and 0. He then suddenly opted out of the rest of that series and has taken no part in regional cricket since.
Powell, however, claimed last year January that he had made himself available for the tour of India in late 2014 but his subsequent mistreatment by WICB officials and selectors left him "deflated and confused" and forced him to "take a step away from the game in its entirety, to reflect and refresh."
The WICB rejected Powell's assertions.
Powell played four first class games last year in Sri Lanka for Tamil Union, sparking speculation over a possible return but his exile from the regional game continued.
Berridge said the player's imminent return was a good sign not only for Leeward Islands cricket but for West Indies cricket.
"For the Leeward Islands Cricket Board it is certainly positive news. As you know, Kieran has played 21 Test matches already for West Indies, he's scored three Test hundreds and he is also a past captain of our team, so a player of that calibre we're always happy to welcome back into the fold," Berridge said.
"The selectors have decided that now is the time to include him and he will get our full support. I'm sure that from a West Indies level as well, it is good news that the former Test and one-day opener is back in the fold and we hope for him to do well."
He added: "He will have to perform, just like anyone else. I think he would be recalled [to West Indies] if he performs. I know there are only two matches left in the four-day season. However, it is a start and we really hope he builds from strength to strength."
Powell replaces Nelson Boland in the Hurricanes squad and is the only change to the unit which lost to Trinidad and Tobago Red Force by nine wickets in Port of Spain in the last round.
-stabroeknews.com
Hurricanes squad: Nkrumah Bonner (Captain), Orlando Peters (Vice Captain), Keacy Carty, Rahkeem Cornwall, Daron Cruickshank, Colin Hamer, Jahmar Hamilton (Wicketkeeper), Montcin Hodge, Alzarri Joseph, Jeremiah Louis, Kieran Powell, Jacques Taylor, Gavin Tonge.
-kaieteurenewsonline.com
Related News